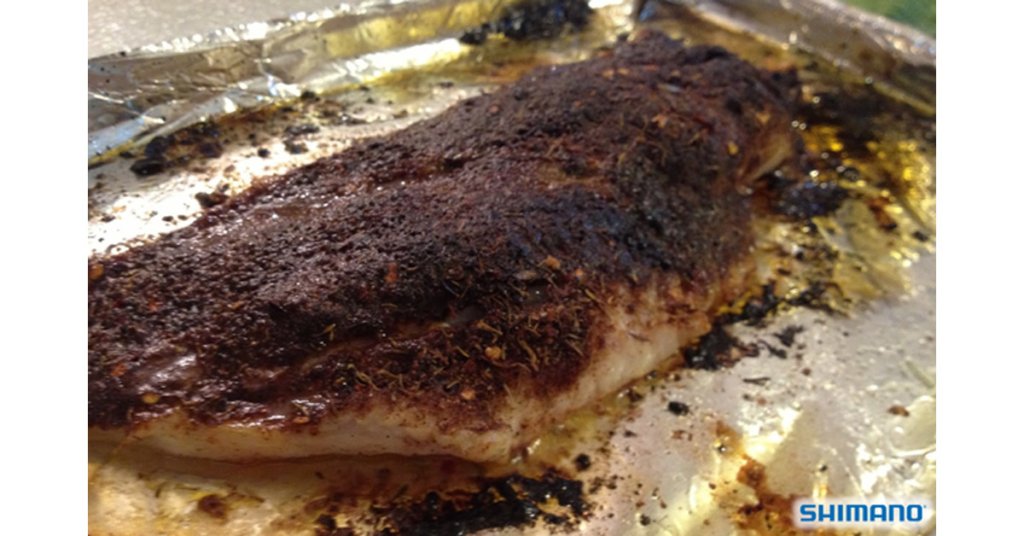 Check out this delicious recipe for broiled blackened grouper, courtesy of Shimano
Ingredients
1 lb. grouper fillet
2 Tbs. jerk seasoning
1 Tbs. butter 1/2 lemon
Directions
Rinse the fillet with cold water and pat dry with a paper towel. Rub your fingers over the fillet to be sure that there are no bones. If you feel a little bone, remove it with a knife.
Line a baking sheet with foil and rub with oil or spray with a non-stick spray.
Set the grouper on the baking sheet. Sprinkle with salt and seasoning. Dot the top with butter.
Broil on high for 8 minutes.
Turn on your fan and open the door. Things could get a bit smoky, but it will be worth it! Serve with roasted vegetables and a light salad. It is a delicious treat!