Sharkathon 2017 is Coming Soon!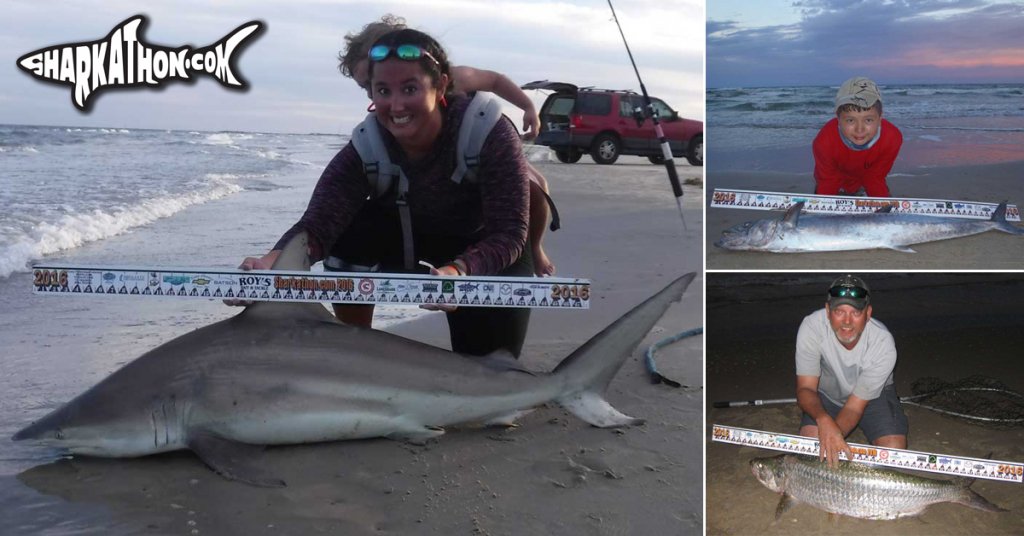 Sharkathon is a 501(c)(3) non-profit created by surf fishermen for surf fishermen, and raises funds for several non-profit and education organizations. This is not just another shark tournament. Sharkathon is a catch, photo, release tournament with awesome catches and awesome prizes. Besides the shark categories, there's divisions for redfish, trout, tarpon, kids, and women.
The 2017 dates have been announced! Primary dates are October 13-15, and backup dates are November 17-19. Signup dates will be announced soon. Check out sharkathon.com for more details on the tournament.
The above photos feature some of the winners from the 2016 Sharkathon tournament: Jennifer Baker, Guillermo Guillen, and Russell Book