Crew $1199.99
13′ Long
35″ Wide
600 lbs Capacity
Weighs 79 lbs
The CREW effortlessly combines Crescent's signature paddling performance, comfort, and American-Made quality to create the best valued frame-seat tandem in its class. Whether you're with the family or paddling solo, this 2+1 tandem was designed for all-around fun on the water.
The 600lb weight capacity, paired with Crescent's patented hull design, ensures you're riding high and enjoying the paddle in all conditions. Aluminum-framed seats with breathable mesh backs make for a comfortable day on the water; adjustable foot tracks accommodate any size paddler(s); Injection-molded handles make loading and portability a breeze.
**Check with our staff on available colors in this model**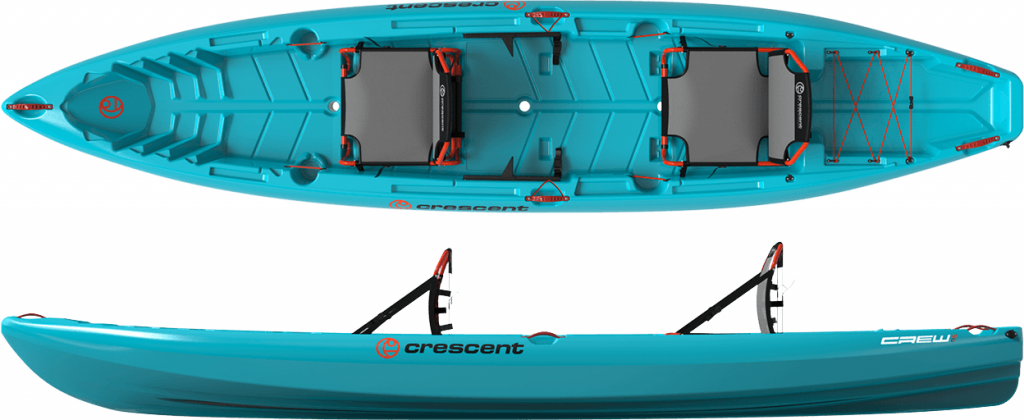 ---
Ultra Lite $849.99
10′ 2″ Long
30″ Wide
350 lbs Capacity
Weighs 49 lbs
Crescent utilized their patented and highly engineered hull system that features a full-length keel design, its small size does not compromise stability or paddling performance.
The UltraLite's lightweight construction makes it easily transportable to remote locations, and its compact design is maneuverable in small, tight areas creating a kayak ideal for creeks, rivers, and bays.
The performance and comfort found in the UltraLite make this an excellent kayak for anglers and non-anglers alike. Small, fun, and as close to the fish as possible, this is UltraLite fishing.
**Check with our staff on available colors in this model**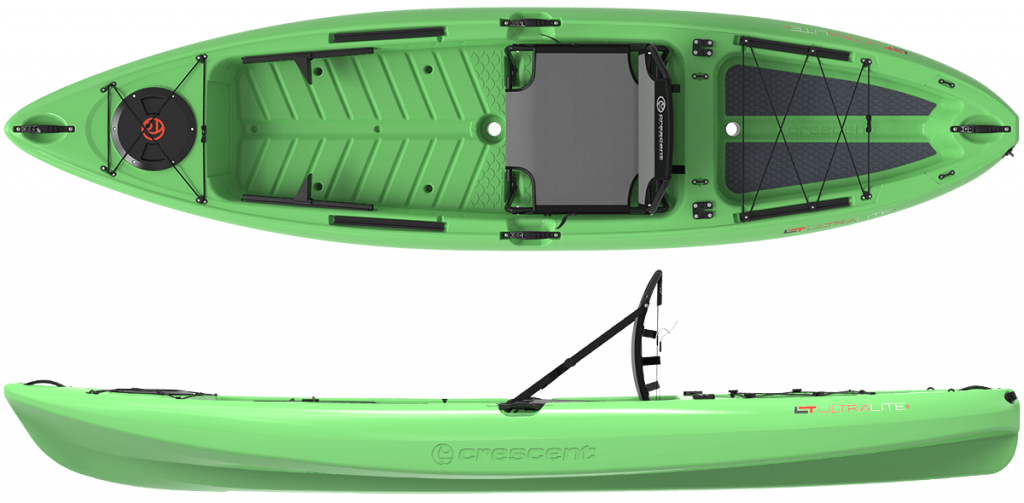 ---
Lite Tackle $1099.99
12′ 4″ Long
34″ Wide
450 lbs Capacity
Weighs 75 lbs
The LiteTackle offers an open floor layout for casting and stand up paddling, a cockpit that fits a 55 gallon cooler to be used as an elevated seat, integrated accessory rails, one of a kind storage, and versatile bungee strap down systems. You can even clamp a trolling motor straight to the stern.
**Check with our staff on available colors in this model**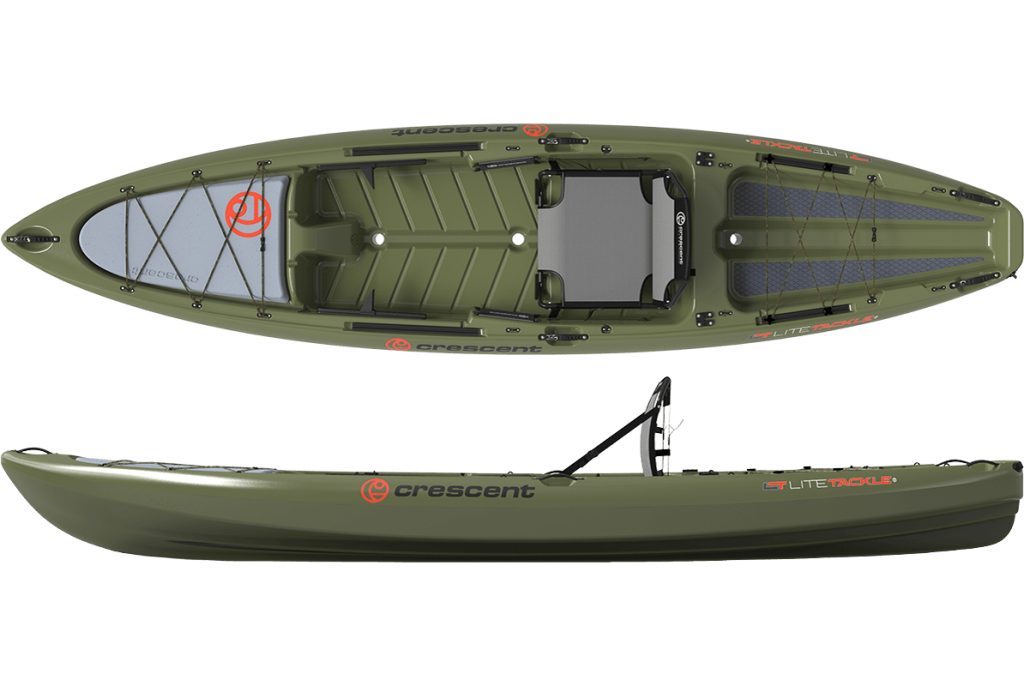 ---
SUP+ $999.99
11′ 10″ Long
33″ Wide
275 lbs Capacity
Weighs 58 lbs
The SUP+ is a paddleboard-kayak hybrid that blends the large open deck and stability of a SUP with the paddling performance of a kayak. Featuring a catamaran-style hull with multiple kiss-offs, the SUP+ provides an incredibly stable platform for standing, paddling, and fishing. The large molded skeg replaces a traditional fin, allowing you to track straight while running in shallow water with confidence. The SUP+ is more than a kayak and more than a paddleboard.
**Check with our staff on available colors in this model**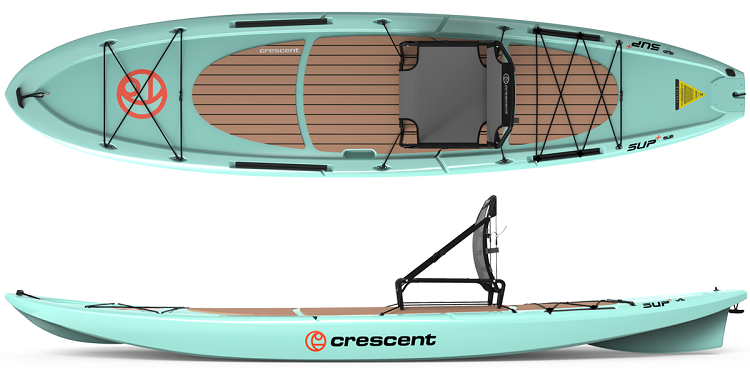 Check with our Kayak sales staff about our current promotions we might have going on. kayak_info@roysbnt.com