Product Description
The Tundra™ is the original YETI, and there's a reason it's known for incredible ice retention.
Extra-thick walls hold up to three inches of PermaFrost™ insulation, a pressure-injected, commercial-grade polyurethane foam. The rotomolded construction make this cooler armored to its core and virtually indestructible. The ColdLock™ gasket and No Sweat™ design means these coolers won't leave you mopping up a mess. The drain system is leak-proof and design for easy, fast draining.
With enough sizes to tackle any adventure from a BYOB tailgate to a month-long fishing trip, the YETI Tundra makes your life simply cool.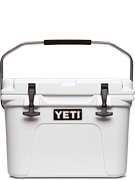 Roadie
Tundra 35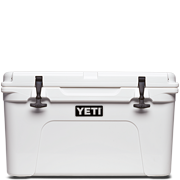 Tundra 45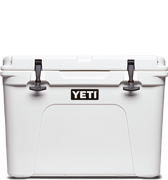 Tundra 50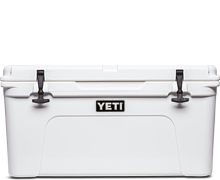 Tundra 65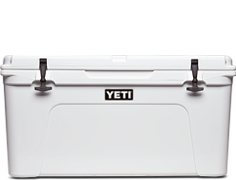 Tundra 75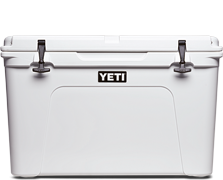 Tundra 105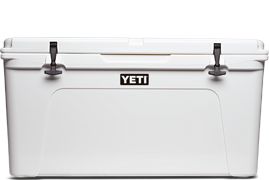 Tundra 110
YETI Tundra Features
FatWall™ design with extra thick walls hold up to 2-3 inches of insulation for maximum ice retention
Rotomolded construction makes this cooler armored to its core and virtually indestructible
PermaFrost™ pressure-injected polyurethane foam in the lid and walls keeps your ice frozen 2x longer
Heavy duty T-Rex™ lid latches won't break, bust or give you any trouble
LipGrip™ handles stay out of your way and make carrying the Tundra super easy
Military-grade polyester DoubleHaul™ rope handles for extra durability
Rugged, leak-proof Vortex™ drain system for quick and easy draining
Bearfoot™ non-slip feet prevent your YETI from sliding around
ColdLock™ freezer-quality gasket circles the entire lid to lock in the cold and block out the heat
NeverFail™ hinge system with two hinge pins and interlocking design to prevent breakage
AnchorPoint™ tie-down slots for easy mounting to your truck bed, boat or trailer
InterLock™ lid system creates a form-fitting barrier against the heat