Just in! Stealth Kayaks
Get them before there gone! Custom colors and Very limited supply.  Local Pickup Only – we do not ship at this time.
Why Stealth?
Our manufacturing process has been developed over many, many years and almost every component in our production is either press molded or resin infused under vacuum; giving you piece of mind that the kayak is made with the ideal resin to fiberglass weight ratios and at maximum strength without sacrificing any materials.
It is impossible to have one model fishing kayak or one ski that will suit everyone. Every kayak has something that the other does not. The Stealth Kayaks have many different features and in some cases are very specific to certain models as well. It is important to make sure that you are suited as best as possible to your chosen kayak. It really is easy to try and compare different models of kayaks and brands but every kayak has its advantages in different conditions or in different areas.
With Stealth you have the pleasure of knowing that our range of kayaks are used actively all over the world in all different types of conditions and weather, making us the leaders in our market place.
Not only in design, development and manufacture but also in actively expanding to many new areas and understanding the continuous desire to keep on improving. With the skills and understanding of the team we are confident that we continue to design and build possibly the world's best fibreglass fishing kayaks.
Stealth Fisha 460
15'1" Long, 26" Wide, Weighs 52lbs., Weight capacity 420lbs.


Price $2859.00
Stealth Profisha 475
15'7" Long, 24" Wide, Weighs 53lbs., Weight Capacity 340lbs.


Price $3095.00
Stealth Fisha 500
16'3" Long, 27" Wide, Weighs 55lbs., Weight Capacity 430lbs.


Price $2959.00
Stealth Profisha 525
17'2" Long, 24" Wide, Weighs 58lbs., Weight Capacity 430lbs.


Price $3145.00
Stealth Fisha 555
18' Long, 27" Wide, Weighs 61lbs., Weight Capacity 500lbs.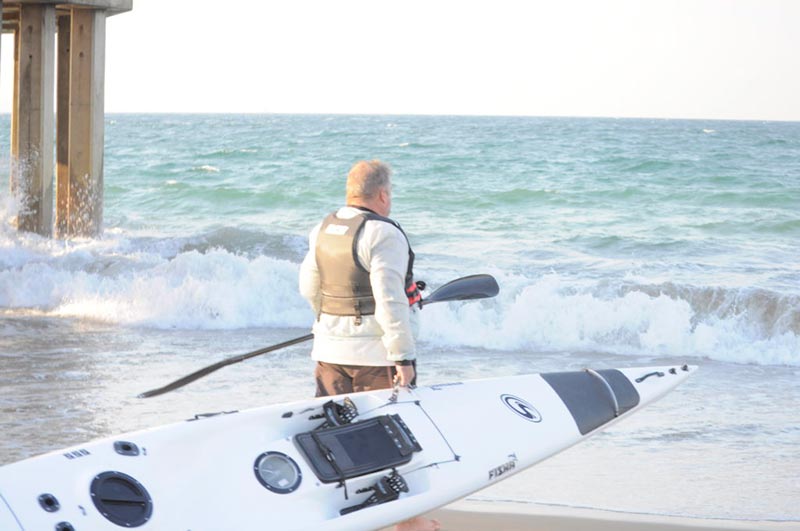 Price $3045.00
Plenty Of Colors To Choose From! (361) 992-2960