OPTION #1 – BASE BOAT WITH FIN DRIVE = $1499.99
OPTION #2 – BOAT WITH FIN DRIVE & YACKFISH TROLLING MOTOR PACKAGE = $2399.99 REG $2599.99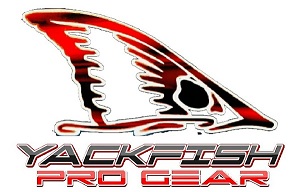 NEW! – YAKFISH PROGEAR – NEW!
Spend more time fishing, not fighting high winds & current!
YACKFISH PROGEAR has just released the newest Pro-kit drive system for the VANHUNKS MAHI MAHI
The YACKFISH PRO-KIT system will include the following;
Control box with battery indicator that reads voltage, amperage and temperature and is fully programmable for a variety of battery choices. Control box also has actuator control  switch that allows angler to lift motor with actuator (similar to jack plate on a boat).
Actuator to allow the adjustment height of motor to reduce drag and amp draw.
Variable Speed control for forward and reverse.
System allows you to utilize stock rudder up/down to pull motor up for easy transportation.
Minnkota Endura 30lb thrust motor (30 amp max draw at full speed)
Optional power pole mounting bracket for left or right side. Purchased separately.
For more information, please visit us at our store or call us at 361-992-2960 and ask for the Kayak Department.